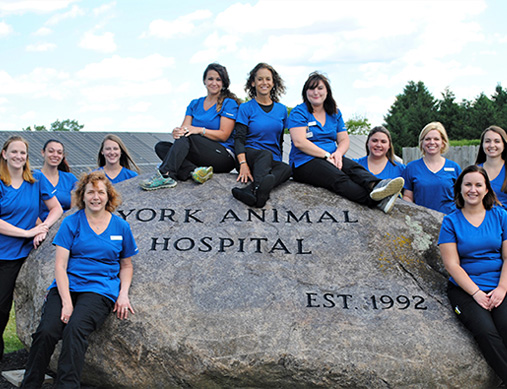 Join Our Staff
It is our staff that make York Animal Hospital a great place to do business with and a rewarding place to work! We are looking for people committed to delivering top notch service who want a career with opportunities, challenges, and rewards. At York Animal Hospital we offer a variety of career paths including Veterinarian, Receptionist, Licensed Veterinary Technician, Veterinary Technician Assistant and Kennel Attendant.
We offer competitive wages and a generous benefit package that contributes a significant amount to your total compensation and your personal well-being. Additionally, there are opportunities for growth and to distinguish yourself in our established company through excellent performance and by contributing to our company mission, vision, and values.
Please send your resume to recruiting@yorkanimalhospital.com
We value each member of our diverse and talented team!