York Animal Hospital Client Services
Our Pharmacy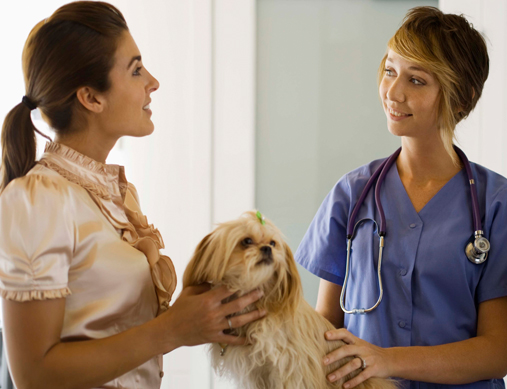 In numerous acute or chronic conditions, medication is required to cure or alleviate symptoms. At York Animal Hospital we believe that timely and convenient access to these medications is an important aspect of caring for your pet. For this reason, we maintain an extensive pharmacy.
Our pharmacy helps make sure you don't have to wait for important medicines for your pet. Each medication becomes part of your pet's medical record, which reduces the chance for errors and enhances our ability to monitor its use and the outcome for your pet.
Refills are easy too. Simply give us a call or visit our online pharmacy and we can either mail them to you or have them ready at your next visit.
Microchipping: Safe & Reliable Pet ID
Does your pet have a microchip? Each year, millions of pets go missing and many don't make it back home. Microchipping your pet is a safe, simple and effective way to help avoid this tragedy. About the size of a grain of rice, identification microchips are encoded with a number unique to your pet and are implanted beneath your pet's skin, usually between the shoulder blades. Veterinary hospitals and animal shelters across the country and around the world are equipped with special scanners capable of reading these microchips. The information in the chip is used to reunite you with your pet.
York Animal Hospital uses the Datamars microchip system. This system comes with a number of valuable benefits for you such as no registration or annual fees; customer service 7 days per week, 24 hours per day; and worldwide coverage since Datamars microchips can be read by any International Organization for Standardization (ISO) compliant scanner in the world.