About York Animal Hospital
About York Animal Hospital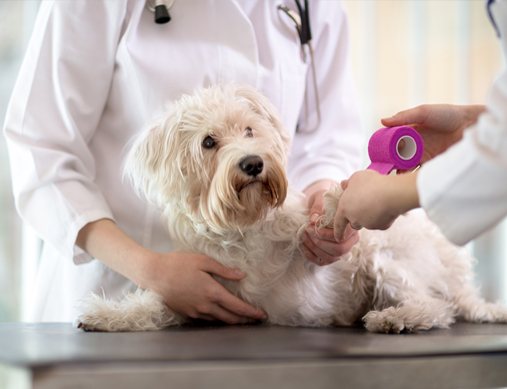 Founded in July of 1992 by Dr. Kaye Morgan, York Animal Hospital has earned a reputation for the quality of its care, state-of-the-art facility, and its compassionate, customer-centered service. In part, our reputation is the result of the efforts we have made to evolve and grow with the changing nature of veterinary medicine. We have expanded and modernized our facility while bringing in modern medical technologies to best meet the health needs of your pet.
We also believe that our modern equipment and facility are of little use if they are not matched with skilled and compassionate veterinary doctors supported by a knowledgeable and caring staff. Continuing education and staff training are important aspects of the work we do. We also strive in every instance to ensure that our clients feel welcomed and treated with the respect they deserve.
At the heart of our dedication to providing care for your pet and the best services to you is the fact that we are all pet owners ourselves. Our experienced veterinarians and caring staff intimately understand the human-animal bond that develops between you and your pet, and how important it is to you to protect your new companion's health. We believe that it is this level of care and understanding that allows York Animal Hospital to provide the best care that modern veterinary medicine has to offer.
Our website provides you with a general understanding of all that York Animal Hospital can do for you and your pet. Please take a look at the bios of our doctors and staff, descriptions of our services, as well as view our hospital tour. If you need more information or would like to set up an appointment, give us a call at (585) 243-5660.
York Animal Hospital is Proud to be AAHA Accredited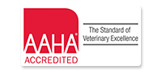 York Animal Hospital has been accredited by the American Animal Hospital Association. This membership is limited to those animal care professionals that conduct their veterinary practices and maintain their facilities in accordance with the highest standards of excellence. AAHA Accreditation is one more assurance that your pet will receive the best in companion animal medicine.