York Animal Hospital Pet Boarding
York Boarding Center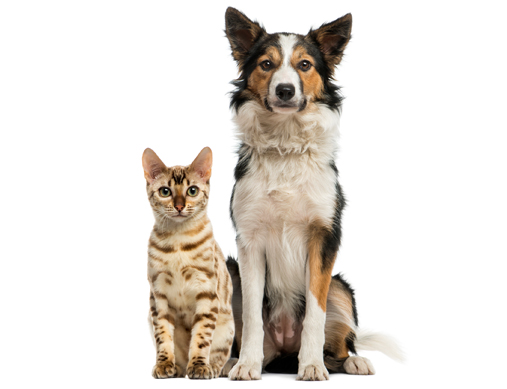 Providing your pet with a comfortable and fun place to stay is the name of the game at York Boarding Center. We offer heated floors in the winter and air conditioning during the summer, Kuranda beds and bedding, 12 indoor-outdoor runs for dogs of all sizes, exercise twice daily, and more. We give our cat guests a bit of tender, loving care; all cats get to stay in one of our 6 cat condos, which are all air conditioned.
Located next door to York Animal Hospital, York Boarding Center is open seven days per week, and open for drop off and pick up from 8:30-9:30am and 7:30-8:30pm. Holiday hours may vary and we are open year-round.
York Boarding Center has been a member of the Pet Care Services Association since 2005. Our boarding manager is a Certified Kennel Operator and the majority of our kennel attendants have completed their certification as Pet Care Technicians. York Boarding Center staff has 24/7 access to our veterinarians should it be required to ensure the health and wellbeing of our guests during their stay.
We offer group rates and extended stay discounts as well. Our kennel staff asks that you make a reservation and we require all pets to be up-to-date on their vaccinations.
To make a reservation or find out more, please call us at (585) 243-5660 or (585) 243-5672.