Upcoming Events
Senior Pet Wellness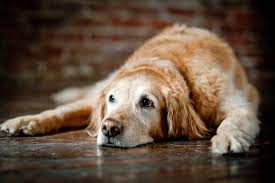 Senior Pet Wellness
Our pets are very important to us, as they provide us with unconditional love and companionship. Our pets are now living longer, thanks primarily to advances in veterinary medical care and to owners who are better informed about their pet's health. There has been an increased need to provide more comprehensive routine health evaluations for our senior pets. As pet owners ourselves, we at York Animal Hospital are dedicated to helping our pets live longer with the best quality of life. As a result we have designed a comprehensive wellness program for our senior pets.
Disease Detection:
As a general rule the senior age of the dog is considered eight years and older, depending on the breed. Cats are seniors at the age of ten and older. Changes in behavior, physical condition and body system functions may occur at any age, but are more likely to occur during the senior years. Just as with humans, early detection is the key to prevention of potential problems. As your pets age, they should have a physical exam every six to twelve months, along with a series of tests run on blood and urine. These valuable assessments give us insight into the body's function allowing us to see many diseases and conditions before physical signs appear.
Geriatric screening of your pet may include:
1) A comprehensive physical exam.
2) Blood tests - a complete blood count and blood chemistries.
3) Urinalysis.
4) Specialized tests depending on your pets health history.
What you can do at home:
In between visits to the veterinarian and annual senior pet screening, you can stay alert to behavioral changes and other signs of aging. If you see these signs please contact our office.
1) Sudden loss of weight.
2) Changes in appetite (increase or decrease).
3) Increase in thirst and increase in urination.
4) Prolonged diarrhea and/or vomiting.
5) Coughing and/or excessive panting.
Early detection is the reason to test today:
Precious quality years with your pet may be extended by identifying and treating a disease process early. It is our goal and responsibility to provide more thorough and progressive veterinary care for your aging pets. In addition, an older pet may return to his/her former energy and enthusiasm after treatment. If the tests results are normal, not only will you have peace of mind, but we will have an established baseline for your pet. If you are interested in our senior wellness program please call our office at 585-243-5660 to schedule an appointment. Thank you for allowing us to care for your senior pet.
Make a Senior Wellness Screen appointment today and SAVE 10%
The cost for this valuable screening is $161.96 for dogs and $201.47 for cats.