York, NY Veterinarian: Location and Directions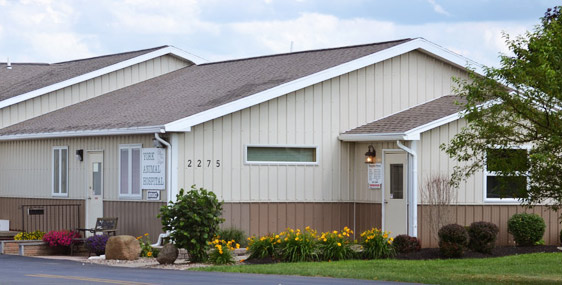 York Animal Hospital is located at 2275 Main Street, York, NY 14592.
If using a GPS, do not use York as the address, please use Piffard, 14533.
Please call us at (585) 243-5660.
This is an interactive Google Map.
Click and drag to pan. Use +/− to zoom.